Inspirational Woman of the Day: Yolanda Foster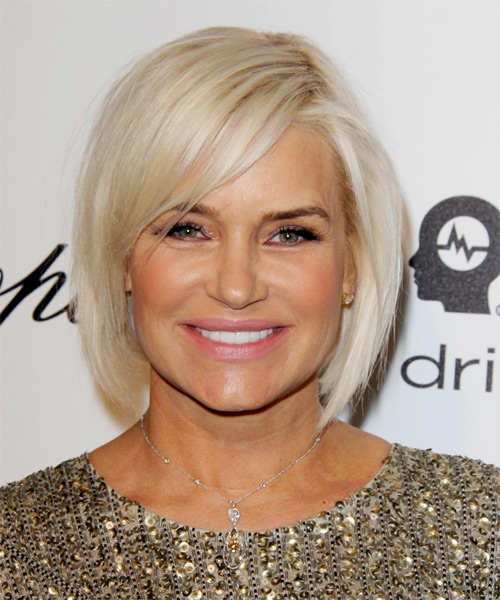 I know my Real Housewives fans know exactly who I am talking about. Yolanda Foster is one of the women featured on The Real Housewives of Beverly Hills. Ever since she has been diagnosed with Lyme Disease three years ago, I have been following her journey.
This is near and dear to my heart because I have or supposedly have an autoimmune disorder and I also have other health problems. Some of the symptoms I suffer from are the same that she has. I don't have Lyme Disease but a lot of autoimmune disorders and other disorders have a lot of the same symptoms.
I am so proud of her and thankful that she has been so open about her journey and struggles with Lyme Disease. She is one of the fortunate ones that only took a year to get diagnosed. A lot of people wait years to get diagnosed, receive a misdiagnosis, and some don't ever get diagnosed/ properly diagnosed. After being diagnosed, she spent the next two years trying to cure this disease. She got a 60% recovery which is pretty lucky but then she, like many people out there, had a relapse. This is very common especially when you have an autoimmune disorder or other diseases that compromise the immune system. Anything, even stress, can cause a relapse.
Since her relapse in early December, she has "lost the ability to read, write, or even watch TV." She just can't process the information. She describes it as feeling "like someone came in and confiscated my brain and tied my hands behind my back to just watch and see life go by without me participating in it." I can 100% relate to her one this one. There are many days, time periods, etc. that I can't do the same things. I think that's one of the reasons it took so long for me to start a blog. I am also trying to write a book and that is taking me an extremely long time. It took me long enough to even just start writing it. I don't push it though because I know if I push myself to write the book, it won't turn out good enough and I won't enjoy it which will then probably result in me to stop writing it. So I'm just trying to do a little at a time.
I can't remember the last work day I've had where I was able to "function" and do my work all day. Starting at 10:00 a.m. or later, I usually can't do anymore work and some days I can't even read after that time. I try to do brain games and stuff and I am pretty good with doing my Lumosity games in the morning 3-5 times a week. I did sudoku randomly throughout the day for a while but then stopped when I wasn't able to do it anymore and then I end up starting it back up months to a year later for a period of time and then stop it all together again. It's hard to explain but you just feel lifeless almost. You can't read, do your work, can't write, etc. And it's so hard because I have to work. I mean I want to work, I want to be independent but it is extremely hard, practically impossible some days. But I have to push through it and over exhaust myself because I have bills to pay and dogs to take care of and doctor's visits and medication to pay for, etc. I have to take off work a lot because I get sick easily or get sick from over doing it. The over exhaustion and some parts of some of my health problems also cause me to not be able to do normal things like clean, run errands, etc. I force myself to try and do those things but it is extremely difficult. Sometimes if my house is really bad, I have to take off a day of work just to try to get most of it cleaned and organized. It sucks! But it's life, it's my life and all I can do is deal with it and do everything I can to try to get "better".
Buuuuuuuuut enough about me. Back to Yolanda. Yolanda Foster is truly an inspiration. By sharing her story, she has let others know they are not alone and could possibly help some people in pushing to get a diagnosis. I have suffered for so many years and didn't go to a doctor about it until after I was an adult because I thought it was normal or not that bad or I thought/ was being told that it was just all in my head, etc. I hope this also inspires other celebrities/ people in the public eye who suffer from long-term health problems to open up about their struggle and journey, etc. I know in the past few years (or so?) there have been famous people opening up like Catherine Zeta Jones opening up about going into treatment for Bipolar II Disorder. Even if you are not famous, you matter and your story matters. I know finding and following other Bloggers with the same or similar health conditions has helped me.
You can read more on Yolanda Foster and her battle with Lyme Disease
here.
-Heather