What the ? Wednesday and My Health Update
Before we get to WTF Wednesday, let me update you on my health quest. I went to the doctors on Monday to get my MRI results.
The results were normal. So now he is sending me for an EEG test Thursday morning. Because of my experience that happened two weeks ago (which has happened before) with "blacking out" while driving, he says it is possible that I am having seizures. When I think of seizures, I think of people on the ground and their body jerking uncontrollably. So I did a little research and there are a lot of different types of seizures. Some seizures, you lose consciousness for a few seconds and sometimes you stare into space for a few seconds. Sometimes you are very confused afterwards and don't even remember the seizure or knew it happened. I have experienced losing consciousness and staring into space, unable to move or think and sometimes not even be able to hear and then I'm very confused when it stops and I'm back to "normal." So it is very possible that I am having seizures. So wish me luck on that!
1. Sarah Palin's response to her son stepping on their dog
Sarah Palin's 6 year old son, Trigg, used their black labrador as a stepping stool. Wtf? Instead of teaching her child how to treat and respect animals properly, she tells PETA to chill and that at least her son didn't eat the dog. WTF??? What is wrong with her? Who says that?
Click here
2. Zodiac signs have birthstones
Whoa, What??? Did you know this zodiac signs have birthstones??? I always just thought your birthstone was your birthstone and that's that. Like my birthstone is ruby. Well according to this
article,
zodiac signs have birthstones. My zodiac sign in Cancer and this article says my zodiac birthstone is moonstone, which "is known for its beautiful iridescent sheen. There is a whole description for each zodiac symbol birthstone. Check it out!
3. I already broke one of my New Year's resolutions
Wtf Heather, seriously? Ugh yes. I bought a pair of cute booties from Target online. But I mean at least I didn't break all of them right? And I have the whole year left. Oopsies.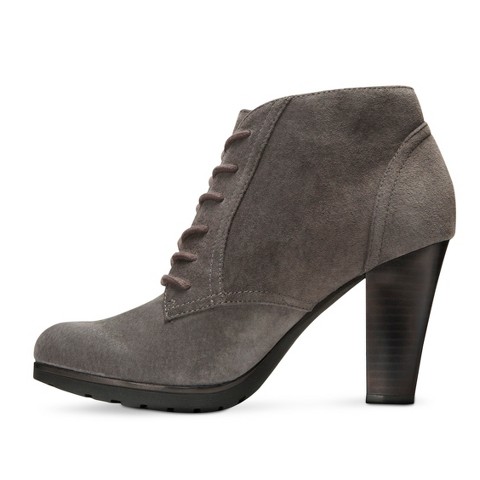 4. A woman gets stuck in her ex's chimney
WTF? So this woman tried entering her ex boyfriend's home but the front door was looked. So what does she do? Get naked and tries going down the chimney. FAIL! She gets stuck and then her ex hears her cries. The ex couldn't get her out and it took 2 hours for 23 firefighters to get her out. SMH, girl got problems.
Read here
5. Owner abandons dog at train station with suitcase full of the dog's belongings
WTF is wrong with this person??? This jerk attached his dogs leash to a banister at the train station and left a suitcase that contained the dog's stuff with him. People who abuse and neglect animals are like the top type of people I absolutely hate. He probably thought, oh well there's so many people at train stations and I left all of his stuff with him, so surely someone will take him. Uh did you think of the fact that you abandoned your dog? Or that he could have strangled himself with the leash attached to the banister? Or someone else could have strangled him or kicked him and what not? Or that he could end up in a horrible home being abused and/ or starved, etc.??? Here is the full
story.
-Heather