2015 Christmas Card Reveal!
I seriously do not know how I held out this long for the Christmas Card Link-Up! The Christmas cards were delivered about 3 weeks ago and I just couldn't wait to share them with y'all.
I never thought I'd actually become one of those people that sent out Christmas cards but here I am. I actually didn't start sending out cards until a few years ago. When I only had Gemma, I sent out an e-card with her on it and then the following year, after I had adopted Tigger, was the first year I sent out Christmas cards.
The Christmas cards always have the dogs on them and I always order them from
Zazzle
. I get so excited when it is time to take pictures of them in their Christmas outfits for that year's Christmas card. They are just so freakin' cute! They wore the same outfits as last year and I'm pretty sure those outfits are going to be used for at least another year. If you didn't already know, I ordered Tigger's plaid Christmas tie from
Baxter Boo
and I made the girls' candy cane tutus myself.
Well, without further adieu...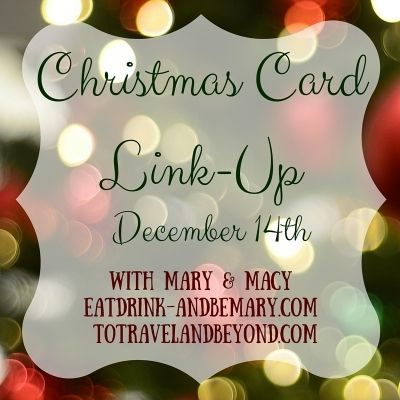 -Heather